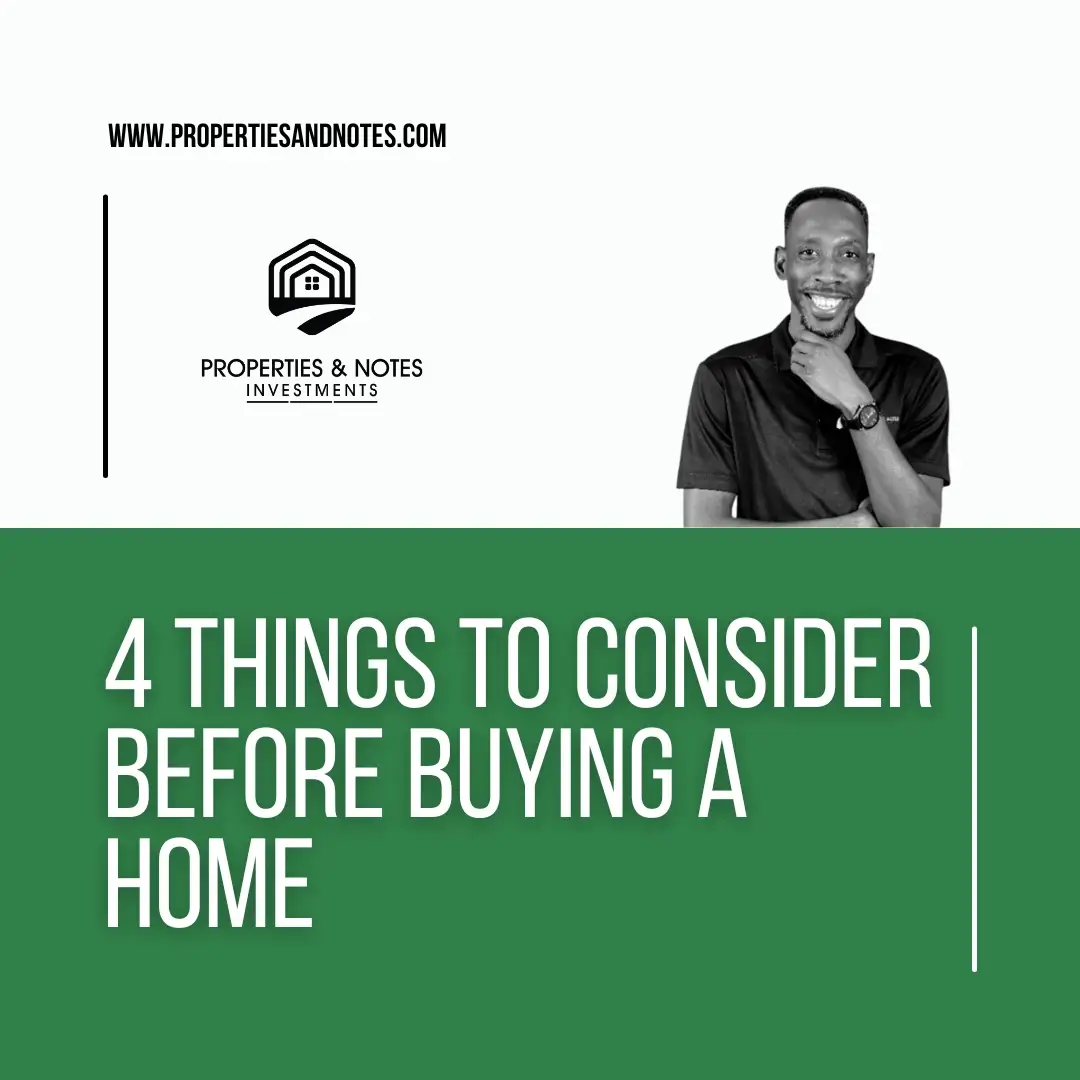 Purchasing a home is going to be one of the biggest commitments and financial endeavors of your life. Make sure you are completely prepared for the process both monetarily and emotionally. If your heart isn't completely invested in the home you want to buy, it's always worth waiting until you find the perfect abode. Either way, keep these tips in mind for when you start the journey of becoming an official homeowner.
1. Plan ahead for the future
You might be caught up in what you want right now in a house, but your preferences could drastically change over the years. For example, if your family grows you'll want to have enough bedrooms to accommodate.
Be honest to yourself about how committed you are to living at this new property for the long term. 
2. Improve your financial situation
Make sure your finances are up to par to pay off your mortgage. Typically, sites like Zillow will list the average monthly mortgage rate (but keep in mind this isn't the only expense you'll be paying).
You want to be the best loan candidate possible for a lender. This means building a healthy credit score, ideally having at least 20% of the down payment saved (not mandatory but a prudent financial action step), and a stable income. Remember also, most lenders want to see at least 2-3 month's worth of mortgage payments set aside in your savings in case of an emergency.
3. Prepare for obtaining a mortgage loan
Viewing properties with a realtor and getting into a contract to buy your dream home might seem like the biggest challenge to tackle, but a lot of your time and effort should go into planning the next steps after signing. Mainly, your mortgage. Without the financing from a lender to help you purchase a property then would your home buy goal be possible?
Think about working with a mortgage loan originator to help you through this detailed and multi-layered financial process. Also, decide how long you intend on taking to pay off your mortgage. Generally, loans come in 30-year and 15-year options. If you can afford the 15-year repayment period which typically requires a higher monthly payment, then you'll end up paying about a third less in interest. But a 30-year loan gives you the option of paying less each month for a longer period which can be more fitting to most household budgets with moderate income.
Having a good credit score is absolutely crucial to get the best deal on a loan. A credit score of 750 or higher will get you the best interest rate on the market. A score below 680 means you'll have to pay higher interest rates from the get go.
When you consider these options and you tap into your savings for the initial down payment and closing costs, remember to keep some savings aside for emergency purposes. If you feel you're pinching pennies after all these considerations, then maybe you should wait a few years before committing to buying a home. 
4. Consider additional ongoing expenses
From association dues, homeowners insurance, property taxes, repairs and maintenance cost to utilities, additional expenses can have a significant impact on your monthly budget. Consider all these factors before purchasing a home:
HOA Fees
If you purchase a house in a planned development (PUD), you will be required to pay Homeowners' Association (HOA) fees which can easily run you an extra $250 or more per month. Talk to the HOA of your property to make sure they manage the properties effectively. You want to be aware of all the rules and regulations, catastrophe insurance information and find out if there are sufficient funds in the HOA reserves. Otherwise, surprise expenses might pop up if the development needs to pay for miscellaneous repairs.
Utilities
Say you plan on living in Florida. It's important to note for example that FL residents pay an average monthly electricity bill of $126.44, based on information from the U.S. Energy Information Administration (EIA). That's 13% higher than the national average of $111.67 (source: Smart Assets-Cost of Living in Florida by Amelia Josephnson)
Utilities for an apartment will typically be lower than a house. Older homes also lack insulation and can make bills a little pricier. Find out if the property has any "green" updates that might make utilities cost less. New homes also require less maintenance, which is a huge pro if you're deciding between a cute historical home and a property built within the last decade. 
Property Taxes  
Homeowners are responsible for paying the property tax value assessed each year on their house. After a home is sold, the tax value is reset according to the new sale price.
The percentage of tax you pay each year can also vary depending on what state/county you live in.
On the plus side, one big possible benefit of being a homeowner is that mortgage interest and property tax are considered tax deductions if you itemize your deductions when you file your tax return!
In Conclusion
The home buying process takes planning, preparation, and several considerations. Mortgage and real estate professionals can help guide you through each step and give you advice on how to approach a current or future home purchase. Talk to one of our mortgage professionals today and find out what you can do to set yourself up for a successful home buying experience!